Posted by
Larry Eubanks
on May 23, 2016 in
Blog
|
0 comments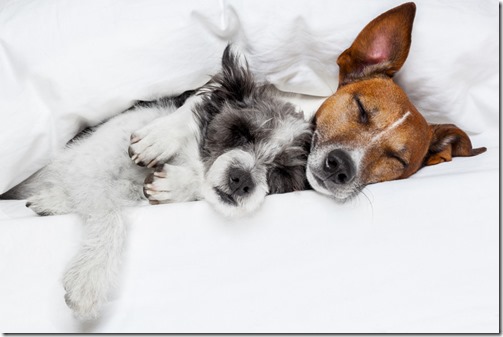 1st in the series, "ChurchWorks." Delivered May 22, 2016, First Baptist Church of Frederick, Maryland
 A Wedding Homily
I'm going to let you in on a little trade secret: very few pastors write new messages for every wedding they do. They just reuse basically the same one over and over again.
You've probably realized this if you've heard the same pastor do multiple weddings. They may modify it a bit for each one, but it's basically the same message.
Mine has evolved over the years. A tweak here and a tweak there and over thirty years those tweaks add up so that the wedding homily I give today is substantially different than the one I gave thirty years ago. I like it better. It's more real, less lofty, more practical, less idealistic.
And it's a message that we all need to hear, so I'm going to give it. It's only about five minutes or so. Here it is:
A marriage is built upon love, a virtue which is best portrayed in the thirteenth chapter of Paul's first letter to the Corinthians. He writes: "If I speak in the tongues of mortals and of angels, but do not have love, I am a noisy gong or a clanging cymbal. And if I have prophetic powers, and understand all mysteries and all knowledge, and if I have all faith, so as to remove mountains, but do not have love, I am nothing. If I give away all my possessions, and if I hand over my body so that I may boast, but do not have love, I gain nothing. Love is patient and kind; love is not jealous or boastful; it is not arrogant or rude. Love does not insist on its own way; it is not irritable or resentful; it does not rejoice at wrong, but rejoices in the right. Love bears all things, believes all things, hopes all things, endures all things. Love never ends; . . . So faith, hope love abide, these three; but the greatest of these is love."
This is one of those passages of Scripture that we love to read at weddings. It's sweet and sentimental and looks great written in beautiful script and superimposed on pictures of lambs and puppy dogs. But Paul didn't write it for a wedding, and he didn't write it because people were smiling and hugging and giving gifts. You don't write, "Love is not rude," because people are being courteous to each other; you write it because people are being, you know, rude!
In fact, I sometimes wonder if Paul had certain people in mind in the Corinthian church as he wrote this. "Love is not arrogant, Petros. Love is not irritable, Thaddeus. Love does not insist on its own way, Dorcas."
There is actually nothing sentimental about what Paul is saying; in fact, just the opposite. Sentiment is about feeling, and the way the people in the church in Corinth were feeling toward one another wasn't very warm and fuzzy.
Paul is saying that love really has little to do with how you are feeling. In fact, the test of love is that when some person is irritating the stew out of you, you respond with patience and kindness. And when someone makes a big mistake, you don't react with arrogant disgust like you've never screwed up before. You bear all things and endure all things.
So let's be real: there are going to be days when you don't feel very loving toward one another. Days when you are too tired to be patient with one another. There are going to be days when he's an insensitive Neanderthal and she's a whacked-out nutjob, and you're not even sure you like each other.
Or at least that's what other couples have told me, I've never experienced that myself…
And those are going to be the days when you need someone in your life who has promised to love you no matter what, to love you when you're rude and grumpy and short and angry and hurting.
And that, more than anything, is what you are promising to each other today. That you will love each other, not only on your best days, but on your worst. And if you will do that, then over the years, as you give each other the grace to become who God created you to be, you will bring out in each other more good days than worst days.
Because in the end love is a commitment you make and a promise you fulfill, not a feeling you feel.
And there it is. I bring it up this morning because, like marriage, church isn't easy.
Love Is The Only Thing That Matters
Love isn't easy. Falling in love may be easy, but loving someone 'til death do us part is really hard. It hurts to hang in there.
And once again, 1 Corinthians 13 isn't written to a couple getting married, it's written to a church, a group of people that formed around the worship and mission of Jesus Christ who were having a hard time loving each other. They were being rude, impatient, arrogant and boastful. They were insisting on their own way, and they were not kind to each other. They remembered hurts, and became resentful. They plotted way to get at each other, and they rejoiced when it worked.
Sounds pretty sad, doesn't it?
Sounds pretty familiar, doesn't it?
See, when the Corinthians received this letter from Paul they didn't keep it to themselves but they circulated it among the other churches in the area, not so much because it was from Paul and was full of theological insight but because they knew other people whose churches could benefit from what Paul had written.
What was going on in their church was going on in other churches; and those people in those churches in turn passed it on to other people in other churches because it was happening in other churches as well, and on and on it went.
Paul's letter to the Corinthians would have passed into oblivion if it only dealt with the problems in one little church, but it was copied and passed on numerous times because the lovelessness was so common in the early church.
In fact, here is a sobering thought: most of the New Testament wouldn't have been written if the churches of early Christianity had been functioning at a high level. Certainly none of the epistles would have been written. Do you think Paul just sat around and one day decided, "You know, I haven't written those Christians in Thessalonica in a while, I think I'll pen them a letter"?
Or "Those people in Philippi, they're so great, I think I'll write them a little note telling them so."
Of course not. Every single letter in the New Testament is written because the people in the church were not getting along. The wealthy looked down on the poor, the free looked down on the slaves, men looked down on women, Gentiles looked down on Jews, and Jews looked down on Gentiles.
Some people knew that meat offered to idols was just meat, and they thought that those who thought it was sacrilege were stupid, and purposely brought such meat to church dinners.
Over in the Philippian church the tension between two women, Syntyche and Euodia, got to be so great and caused so much trouble that Paul had to call them out and tell them to be of the same mind, yet he does it with such affection because both of them had been with Paul through some of the darkest times.
Seriously, the New Testament would be very slim if people in the churches had just loved each other. You'd have the Gospels and Acts, although the Gospels all show signs that they too are dealing with dissension in the churches. You'd have the Revelation of John, because it is largely written in response to external persecution. And that's about it. Six books, more like booklets.
The rest are written because people weren't getting along. So getting a letter from Paul was not a good thing. It was like getting sent to the principal's office.
And the Corinthians got two letters, and in one Paul refers to a previous letter he had written them, which means there were three letters. Most New Testament scholars think there were at least four letters to the Corinthians.
John wrote three short epistles, and it's clear what the issue is in the first one. People didn't love each other. People played power games with each other, and did so while claiming the name of Jesus, and John was having none of it.
Beloved, let us love one another, because love is from God; everyone who loves is born of God and knows God. Whoever does not love does not know God, for God is love. God's love was revealed among us in this way: God sent his only Son into the world so that we might live through him. In this is love, not that we loved God but that he loved us and sent his Son to be the atoning sacrifice for our sins. Beloved, since God loved us so much, we also ought to love one another. No one has ever seen God; if we love one another, God lives in us, and his love is perfected in us.
Whoever does not love does not know God, for God is love. That's pretty strong language. If your actions toward another person is motivated by fear, by anger, by resentment, by power, then you cannot bear the name of Christian because you do not know God, because God is love. John is that blunt.
And he goes on. In verses 20 and 21 he says, Those who say, "I love God," and hate their brothers or sisters, are liars; for those who do not love a brother or sister whom they have seen, cannot love God whom they have not seen. The commandment we have from him is this: those who love God must love their brothers and sisters also.
We must love our brothers and sisters in the church. Again, this isn't a feeling, but an action. Anything that we do which isn't out of love isn't just a sin, it's disqualifying. Gossiping isn't love. Talking bad about a person behind their back isn't love. Believing the worst about a person isn't love.
Bearing all things, believing all things, enduring all things, hoping all things—this is love.
And by all things I'm pretty sure he means all things, even the things that are hard to believe about a person, hard to bear in a person, hard to endure in a person, hard to have any hope in a person. Even those things.
Especially those things.
The Dones
The church has had different kinds of language to describe non-Christians, including non-Christians. We used to call them the Lost. Then Unchurched became popular.
And then someone both hip and optimistic starting referring to them as Pre-Christians. That is optimistic, although in the case of someone who is Jewish or Muslim or something, it's kind of insulting.
But about 20 or so years ago another term cropped up: the de-churched. These are people who might have grown up in church but then stopped attending and are no longer a part of a Christian congregation.
A lot of them graduated from high school, went away to college or got a job, just stopped attending, and never got back into the habit. We used to see a lot of these return to church when they started having kids, but that's less true today than before.
The de-churched. But there is another group out there that's de-churched, and this group ought to cause us to sit up and really take notice. They are the Dones.
These aren't Christians who were on the fringes of Christianity and the church and then dropped out; just the opposite. They are the ones who are very committed to Jesus Christ, and used to be very committed to the church. They were the ones who were in the thick of it, serving on committees, working in ministries, teaching Bible studies. They were deacons and elders and served on church staffs.
And they got wore down by the lack of love in the churches, by the dissensions and fighting, the dysfunction of the church, the bureaucracy that cared more about preserving the past than about making any real difference.
They love Jesus but left the church because it had become toxic to their faith. Leaving was a matter of spiritual survival.
They are Done, and they aren't coming back.
A Community of Love
They came looking for a community of love, and they left because it didn't exist in the church. And that ought to tell us something.
People don't really care about our programs and our worship services, our structure and our history. They need a community of love, and they come to church looking for a community of love, indeed they are longing for it.
They come hoping to find it, and some do. Unfortunately, the deeper they get into the organization of the church, the less they find it. They find themselves being ground down by the machinery of the institution.
And they leave because they can find more community amongst the parents of their children's sports leagues than they can find in the church.
It shouldn't be this way, and it doesn't have to be this way.
There is one document that our church has been ignoring and it actually needs to be the one document, other than the Bible, that we ought to center our life together around. It's the Church Covenant.
CHURCH COVENANT
Having been led by the Spirit of God to receive the Lord Jesus Christ as our Savior, and on the profession of our faith, having been baptized in the name of the Father, and of the Son, and of the Holy Spirit, we do now, in the presence of God and this assembly, most solemnly and joyfully enter into covenant with one another, as one body in Christ. We engage therefore, by the aid of the Holy Spirit, to walk together in Christian love, to strive for the advancement of this Church in Christian faith, to attend its services of worship, and to support the ordinances, discipline, and doctrines of the Church and spread the gospel through all nations.
We also engage to maintain family and personal devotions, to educate our children in the Christian faith, to seek the salvation of our kindred and acquaintances, and to live a Christ-like life.
We further engage to watch over one another in Christian love, to remember each other in prayer, to aid each other in sickness and distress, to be slow to take offense, and to be always ready for reconciliation.
We moreover engage that when we move from this locality we will, as soon as possible, unite with some other Church where we can carry out the spirit of this covenant.
I can get around something like that. I would like to be a part of a church like that, one that watches over one another in Christian love, remembers each other in prayer, aids each other in sickness and distress, where people are slow to take offense, and always ready for reconciliation.
This is what I'm going to be talking about for the next few weeks. This is what people are longing for.
And when we give it, no one will be Done.
Photo by © Can Stock Photo Inc. / damedeeso