Posted by
Larry Eubanks
on Jul 11, 2016 in
Blog
|
0 comments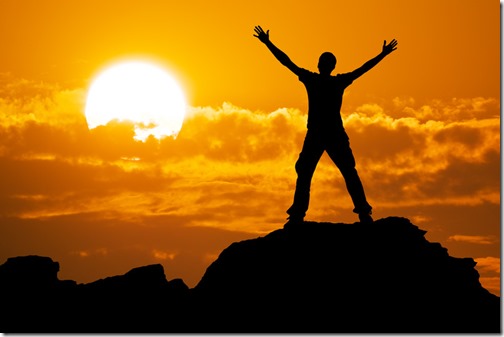 Jesus summarized the entire Law in two statements: Love God with your entire being, and love others as if they were part of your entire being.
Israel put the most effort into showing their love for God. That commandment came first, and it formed the core of their religious practice.
"Hear, O Israel: The LORD is our God, the LORD alone. You shall love the LORD your God with all your heart, and with all your soul, and with all your might." (Deuteronomy 6:4-5)
This is the Shema—from the first word, shema, listen or hear—and the Israelites were to repeat this three times every day.
The Israelites did a lot of other things to show their love for God, like bringing sacrifices, observing the Sabbath and other holy days, holding religious festivals, reading Scriptures, memorizing whole sections of the Torah, that kind of thing.
All of these things, the Shema in particular, were to guard against idolatry and to express their love for the Lord alone.
They didn't work.
Israel was constantly going after other gods. Nobody else only worshiped one god; the cultural pressures alone made it difficult. If they viewed loving God with their entire being as prerequisite to loving others as themselves, it's no wonder that they rarely got around to it.
They committed idolatry against the Lord and injustice toward one another. If you don't love God, how can you properly love others, especially your enemies? We need to take care of that first before we can love others.
Right?
Then the prophets came along and revealed that it actually works the other way around. God doesn't care about our expressions of love toward him if we aren't loving one another.
If we practice or even tolerate injustice in our midst, God finds our religious practices revolting.
"I hate, I despise your festivals, and I take no delight in your solemn assemblies. Even though you offer me your burnt offerings and grain offerings, I will not accept them; and the offerings of well-being of your fatted animals I will not look upon. Take away from me the noise of your songs; I will not listen to the melody of your harps. But let justice roll down like waters, and righteousness like an ever-flowing stream." (Amos 5:21-24, emphasis mine)
It's interesting how little Jesus talked about loving God and how much he talked about justice toward the poor, the weak, the oppressed, the lower class, women and children. He got the order right. He dealt with a lot of religious people who got the practices of loving God right without the essence of loving God.
The heart of a Father is always for his children. You can't say you love a father while mistreating his children. The way you show love to a father is to show love to his sons and daughter—all of them, from the weakest to the strongest.
Even to the rebellious ones. Especially the rebellious ones, the ones who have turned their backs on their father, who have claimed their inheritance and moved to a foreign land.
It is these that the Father longs for, that he stands waiting for, casting his eye down the lane to see if today that prodigal might come home.
We spend a lot of time—almost all our time—doing things to show or to develop our love of God. We read devotional books every morning, go to worship services every week, spend time in prayer and Bible reading, perhaps memorize verses, take discipleship classes, etc.
We spend less time showing love to our neighbors. We struggle with forgiveness and we think grace lets bad sinners off too easily. We slip easily into judgmentalism.
Loving our enemies? No, we try to conquer them, peacefully, if possible, but we have no problem going to war against them.
The Bible is clear that all of these expressions of love for God that we do are nothing by themselves. If we want to show our love for God, we will learn to love each other. Even our enemies.
Otherwise, don't bother. "I hate, I despise your festivals…."
Photo by © Can Stock Photo Inc. / rozum