Posted by
Larry Eubanks
on Dec 4, 2014 in
Blog
|
2 comments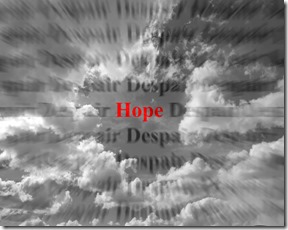 The season of Advent brings to mind not just the birth of Jesus but also his triumphant return—the first and second Advents. These twin poles remind us that the story of Creation is not static but was designed with an end in mind and that God is active in our world, moving that story forward. Creation doesn't just have a beginning but also a culmination.
Walter Brueggemann, in his book Texts Under Negotiation: The Bible and Postmodern Imagination, writes that modern secularism rejects both an ultimate creation as well as an ultimate consummation, leaving us with nothing but an ongoing present. In other words, life is going nowhere in particular.
This must have been what it seemed like for the common person living in Israel at the time of Jesus' birth. For centuries they had endured the oppression of their rulers, suffering injustice after injustice while the rich and powerful got richer and more powerful, gathering more resources to inflict even more injustice.
At that time it was the Romans, and before the Romans the Greeks, before them the Persians, the Babylonians, and the Assyrians.
Even their own rulers, with few exceptions, oppressed them, whether it be the Herodians, or Ahab, or Solomon and his policy of imposed labor. Kings and emperors, whether foreign or domestic, did not rule with justice, did not bring peace, did not bring prosperity to any but themselves and the followers and hangers-on around them.
"This is the way it is, this is the way it's always been, this is the way it will always be."
A Perpetual Present.
History isn't going anywhere in particular, the same thing just keeps happening. The players change, the settings change, but it's the same old thing all over again.
In contrast, Brueggemann says, "The dramatic power of biblical faith is that it is, in large sweep, ordered into a past/present/future, that is, with a life created by God and consummated by God."
By whatever mechanism it happened, Creation didn't just happen, God made it happen, and not just on a whim. He had a purpose in mind, and he's not going to let anything keep him from the fulfillment of that purpose.
Isaiah writes of this consummation and of God's determination to achieve it:
For a child has been born for us, a son given to us; authority rests upon his shoulders; and he is named Wonderful Counselor, Mighty God, Everlasting Father, Prince of Peace. His authority shall grow continually, and there shall be endless peace for the throne of David and his kingdom. He will establish and uphold it with justice and with righteousness from this time onward and forevermore. The zeal of the LORD of hosts will do this. (Isaiah 9:6-7 NRSV) (Kindle edition, location 400.)
That is why the Psalms, in the midst of present-tense despair, continually look to Israel's past in order to trust God with their future. In remembering God's past acts of deliverance, they trust that he will act again in the same fashion. This tells them that their despair will not be perpetual.
We must trust and believe in the same fashion. There is still too much injustice in the world, still too much fear, too much prejudice, too much oppression, too much hatred, too much war, too much killing, to much division.
It's easy to think that this is the way it is, this is the way it's always been, and this is the way it will always be.
The biblical story, however, presents a different narrative. The Bible looks back to Creation to declare that this is not how it's always been, and it looks forward to the Consummation to declare that this is not how it will always be.
Advent, the one in the past and the one in the future, is the demonstration of God's zeal in pursuing his purpose and bringing to completion the Kingdom of God.